Massage therapy for anyone seeking clinical massage techniques.
We treat a variety of patients and situations. Some find massage to be a compliment to physical therapy to speed recovery time. Others use massage as maintenance of healthy muscle tone after completing physical therapy. Many cases include people who need massage to correct postural issues or to control pain from sitting at a desk all day at work. And, of course some need to simply relieve stress. 
Locations & Appointments
Sessions are priced to be affordable so that treatment is possible for everyone in need. You do not have to be a patient of physical therapy to take advantage of our massage services. Massage sessions are offered at our East Cobb and Buckhead clinic locations. Call the clinic or e-mail our therapist directly with any questions or to set up an appointment.
Meet the Licensed Massage Therapist 
Catherine Dell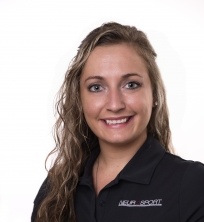 As a massage therapist with Neurosport Physical Therapy, Catherine uses her hands to assist in the treatment of anyone in need of relaxation or the intense athlete. She is licensed in the state of Georgia and is certified by the National Certification Board of Therapeutic Massage and Bodywork (NCBTMB). Certification specialties include Deep Tissue Massage, Neuromuscular Therapy (trigger point therapy) and Full-Body Active Release Technique (ART). Please contact Catherine at cdell@neurosportga.com for any questions or to schedule an appointment.
Individual Sessions