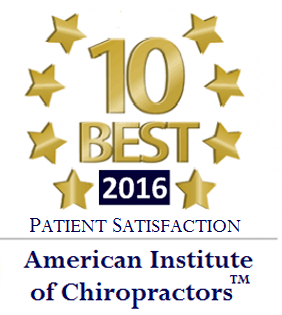 Sports chiropractic is a health care profession that focuses on sports injury disorders of the musculoskeletal system and the nervous system, and the effects of these disorders on general health and athletic performance. Chiropractic care is used most often to treat neuromusculoskeletal complaints, including but not limited to back pain, neck pain and pain in the joints of the arms or legs.
Doctors of Chiropractic practice a drug-free, hands-on approach to health care that includes patient examination, diagnosis and treatment. Chiropractors are direct access providers, as are MDs and DOs. Sports chiropractors have broad diagnostic skills and are also trained to recommend therapeutic, rehabilitative and corrective exercises to promote optimal performance.
The most common therapeutic procedure performed by doctors of chiropractic is known as "spinal manipulation," also called "chiropractic adjustment."
The purpose of manipulation is to restore joint mobility by manually applying a controlled force into joints that have become hypomobile – or restricted in their movement – as a result of a tissue injury. Tissue injury can be caused by a single traumatic event, such as weight training with improper technique or through repetitive stresses, such as throwing a baseball with mechanical imbalances for an extended period of time. In either case, injured tissues undergo physical and chemical changes that can cause inflammation, pain, and diminished function for the sufferer. Manipulation of the affected or contributing joint and tissues, restores mobility, thereby alleviating pain and muscle tightness, and allowing tissues to heal.
Locations & Appointments 
Chiropractic sessions are offered at our East Cobb and Woodstock clinic locations. We accept most insurance plans. Call our East Cobb clinic at 770-321-0155 for any questions or to schedule an appointment. 
Meet the Licensed Sports Chiropractor
Dr. Jeffery Paul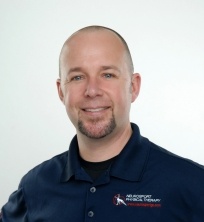 Dr. Jeffery Paul is a board certified chiropractor, athletic trainer and strength and conditioning specialist. He has over 14 years of sports medicine and orthopedic rehabilitation experience including serving Division 1 college teams, Arena Football League, AVP volleyball, USA wrestling, USA Judo, and various high school programs. Dr. Paul is currently the medical advisor to multiple club sport programs including US developmental academy soccer program Georgia United Soccer Alliance. As a functional movement specialist, Dr. Paul's focus is to reduce or eliminate neuromuscular and biomechanical deficits to improve movement efficiency and speed while reducing the risk of injury. 
Individual Sessions