Neurosport Functional Training
 Click here to schedule your Functional Training class
Click Here to Register for Summer Camps
The mission of Neurosport Functional Training is to offer the most comprehensive performance programs utilizing evidence-based research and integrated clinical techniques to ensure optimal exercise performance and quality of life.
Become a Functional Training Member 
Our specialized Functional Training programs are designed to enhance the quality of powerful movements by focusing on individual's personal deficits through full-body exercises. Correcting deficits such as mobility restrictions, mechanical instability, asymmetrical strength (one side is stronger than the other), coordination and balance allows your body to adapt to physical stress instead of breaking down. 
Every member receives a Functional Movement Screen (FMS), a test designed to measure core strength and mobility and to assess deficiencies. FMS results serve as the basis for your individualized training program. All FT members are scheduled in a class program that fits their criteria and availability. Programs are designed by our elite team of healthcare professionals and evidence-based research. All programs are conducted in a small group environment under the direction of a strength and conditioning professional. 
Membership - $170/month 
Ask about Family Discount Rate*
Our goal is to make each member move better, become stronger and reduce the risk of injury.
Functional Movement Screen (FMS)
Measures seven fundamental functional movement patterns to identify your movement limitations and muscle asymmetries. Results can also serve as the basis for an individualized functional training program to correct and improve your specific deficiencies and prevent injuries.
Free - Members | $45 - Individuals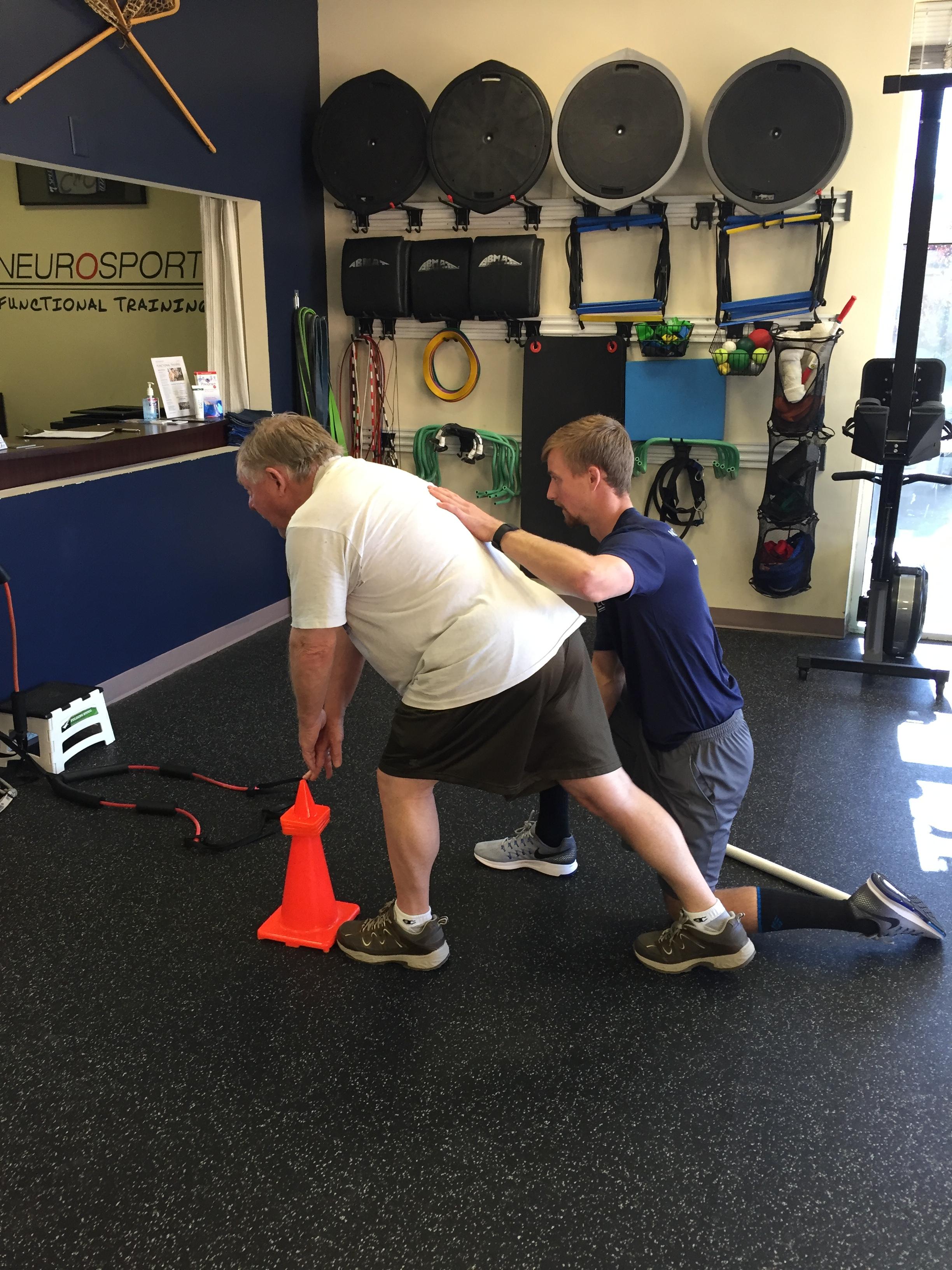 Semi-Private Training Sessions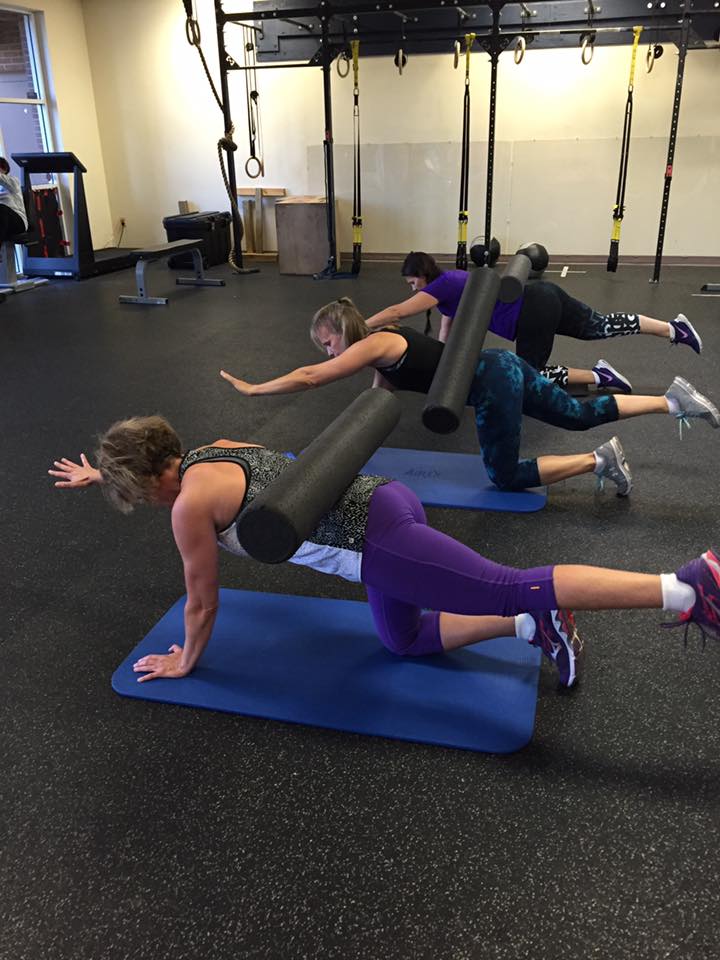 Individualized training for groups of one to three. 
$70 - 1 Single Session
$500 - 10 Sessions 
$840 - 20 Sessions 
Extended Rehab  
Post-physical therapy recondition and return to activity/sport. Individual treatment provided by a Neurosport licensed physical therapist includes: 
Dry Needling 
Active Release Technique (ART) 
Trigger Point Therapy
Soft Tissue Cupping 
ImPact Concussion Testing 
Return to Sport Protocol
$70 - Half Hour
Recovery Treatments
Post-game or practice, individual treatments conducted by a licensed physical therapist, certified athletic trainer or sports chiropractor. Can include soft tissue flushing, dry needling, cupping, cryotherapy, manual stretching and joint mobilization.
$70 - Half Hour
No Challenge Too Great
Meet Our Staff
Evan Thompson, NASM

Director of Neurosport Functional Training, Exercise Specialist

After a torn right ACL and undergoing rehabilitation at Neurosport Physical Therapy, Evan knew he wanted to pursue the Physical Therapy field. While attending The University of Alabama, Evan completed an internship at Neurosport Physical Therapy. Evan coached Hoover High School in Hoover, Alabama to the State Championship in May 2013.  Currently, Evan is coaching the Jr Select (7th grade) Team at Pope High School. 

Education:

Bachelor of Science, The University of Alabama

Certifications:

Certified Strength & Conditioning Specialist (CSCS), Certified Personal Trainer (CPT), Performance Enhancing Specialist (PES)PR, Functional Movement Screen (FMS) Certified

Stephanie Hendley, DPT

Physical Therapist

Stephanie has been a physical therapy patient many times having had several injuries related to dancing—ruptured IT band, broken ankle and dislocated clavicle. The feeling she had when she was able to return to stage is what made her want to become a physical therapist. Her motivation and her experience in dance and choreography gives her a special understanding for the patient and an eye for analyzing movement patterns. Outside of Neurosport, Stephanie enjoys hiking with her husband and dog on the weekend and attending new concerts and shows.  

 

Education:

Doctor of Physical Therapy from Mercer University

Certifications:

Dry Needling Certified, Full-Body Certified Active Release Technique (ART), ART-Cert: Lower Extremity, ART-Cert: Spine, ART-Cert: Upper Extremity

Andrew Mallard

Physical Therapy Technician

An athlete throughout his life, Andrew participated in almost every sport. During his senior year, Andrew suffered an injury while wrestling and went through physical therapy. While going through physical therapy, he realized that he had a passion for helping people.  When not helping people through their therapy, he can be found spending time outdoors canoeing or mountain biking.

Education:

Bachelor of Science in Exercise Science, Georgia Southern University

Certifications:

Certified Strength and Conditioning Specialist

Derek Creviston

Physical Therapy Technician

Welcome to the TEAM Derek! Bio on the way!